UMW HOLDINGS CONTRIBUTES RM1.3 MILLION TO FIGHT COVID-19 INCLUDING INTERNALLY PRODUCED PERSONAL PROTECTIVE EQUIPMENT (PPE) FOR HEALTHCARE FRONTLINERS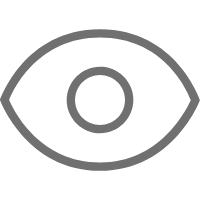 Watch:412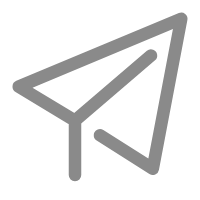 keywords: keywords
2020-06-09
UMW HOLDINGS CONTRIBUTES RM1.3 MILLION TO FIGHT COVID-19 INCLUDING INTERNALLY PRODUCED PERSONAL PROTECTIVE EQUIPMENT (PPE) FOR HEALTHCARE FRONTLINERS
UMW Holdings to contribute 3,000 boot covers, 15,000 disposable headscarves, 10,000 gowns and 10,000 face shields
All PPEs are produced internally by the Group
Total contribution of RM1.3 million in aid to combat the effects of COVID-19 on Malaysians
KUALA LUMPUR, 24 April 2020 – UMW Holdings Berhad has contributed essential Personal Protective Equipment (PPE) to be distributed to several Malaysian hospitals tasked with the screening and treatment of COVID-19 patients.
A total of 15,000 disposable headscarves, 10,000 gowns and 3,000 boot covers, all of which were produced internally at the Toyota Boshoku UMW manufacturing plant in Bukit Raja, Klang, will be distributed to hospitals, where PPE are essential in keeping healthcare workers safe. In order to distribute the PPE effectively, 7,000 disposable headscarves, 7,000 gowns and all boot covers will be delivered directly to the Ministry of Health, while the remaining 8,000 disposable headscarves and 3,000 gowns will be disbursed via NGOs such as the St John Ambulance of Malaysia.
Previously, on 15 April 2020, UMW Holdings had distributed 3,000 face shields to the Pusat Perubatan Universiti Malaya, Hospital Canselor Tuanku Muhriz UKM and Jabatan Kesihatan Kuantan, Pahang. The Group's staff continues to produce the face shields internally in Shah Alam, targeting a total of 10,000 pieces.
UMW Holdings have also contributed blood pressure monitors, oximeters and stethoscopes to Hospital Sungai Buloh, besides previously collaborating with various reputable NGOs, such as MERCY Malaysia and Yayasan Food Bank Malaysia, to provide financial and livelihood support to various communities directly affected by the pandemic. Furthermore, UMW Holdings is part of the GLC Disaster Response Network, contributing ventilators and other vital medical equipment. In total, UMW Holdings Berhad has contributed RM1.3 million in aid to help fight the effects of COVID-19 on Malaysians.
UMW Holdings Berhad President & Group CEO, Badrul Feisal bin Abdul Rahim said, "The Group would like to reiterate our heartfelt gratitude to the Ministry of Health and all healthcare workers for the relentless fight against the COVID-19 pandemic. We understood that until the end of the pandemic battle, PPEs will be a constant necessity and had taken it upon us to internally produce the most needed items. As a responsible corporate citizen, we must and will do all we can to protect our nation's heroes over the course of our fight against the deadly virus. Furthermore, as compassionate Malaysians, UMW is also extending assistance to at-risk communities such as the homeless, the differently-abled, stranded IPT students, welfare homes and families directly affected by the pandemic during these challenging times."