UMW HOLDINGS HELD VIRTUAL 38TH ANNUAL GENERAL MEETING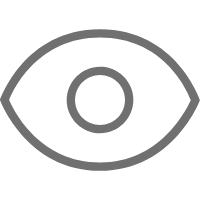 Watch:267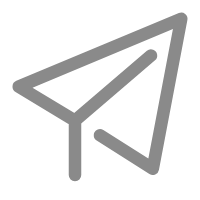 keywords: keywords
2020-08-19
- The Group's net profit increased by 32% in 2019
- The Group is taking a two-pronged approach to mitigate the impact of COVID-19 on its operations
- Measures are in place for post-COVID-19 recovery, elevating revenue while consolidating business processes and expanding market reach
KUALA LUMPUR, 25 June 2020 – Following its 38th Annual General Meeting ("38th AGM") today, UMW Holdings looked back on its achievements in 2019 and elaborated on its plans for 2020 and beyond.
UMW Holdings Berhad Acting President and Group CEO, Azmin bin Che Yusoff said, "In the interest of public health and the requirement for social distancing, the 38th AGM of UMW Holdings Berhad was held virtually. 2019 was a good year for us as we continue to balance meeting immediate shareholder expectations with delivering long-term value. The Group has accomplished several key milestones in 2019 and subsequently increased its net profit by 32% to RM454.4 million from RM344.5 million registered in 2018."
"During the year, for the first time in the history of UMW Group, we controlled more than half of the market share in Malaysia's automotive industry. With exciting model launches, Toyota and Perodua collectively garnered 51.4% of market share. The year 2019 also saw Perodua recording the highest ever sales in its 26-year history. Our Manufacturing & Engineering (M&E) segment exceeded revenue of RM1 billion for the first time, supported by the aerospace business which registered its maiden profit. We also successfully monetised our asset via the sale of the Group's industrial land in Shah Alam."
"Against the backdrop of unprecedented challenging business environment, UMW Holdings have set in place measures to mitigate the adverse effects of a dampened business outlook and weak private consumption. The Group is also actively looking into revenue elevation initiatives, increasing sales across sectors, strategically widening our international footprint and strengthening operating efficiencies and profitability."
In light of the challenges arising from the COVID-19 outbreak, UMW is taking a two-pronged approach – ensuring sufficient revenue support as well as embarking on cost reduction and optimisation activities. Revenue support will be driven by all three core business segments, with Automotive segment implementing innovative sales and after-sales campaigns which include sales via online platform, coupled with attractive financing packages. In relation to its M&E segment, UMW is capitalising on the recent approval for 24-hour operations at its facility to ramp up production of fan cases for Rolls-Royce, while sustaining export sales for KYB-UMW's shock absorbers. For the Equipment segment, UMW is working closely with its principals by extending promotional packages to support customers affected by the COVID-19. Focus is also on ensuring parts availability to take advantage of expected surge in demand post-lifting of movement restrictions.
Furthermore, over and above the Group's planned cost saving initiatives for the year, the Group is also aggressively pursuing further cost containment and optimisation initiatives such as reviewing, reducing and optimising operational expenditures, while working on deferral of non-critical operational and capital expenditures. UMW is also improving its inventory management and optimising its production capacity, while ensuring consistent engagement with customers, principles and OEMs. These measures will ensure consistent performance across all business sectors despite the challenging external environment. The Group, supported by a strong financial position, will also focus on managing strong cash flow controls, while enhancing and redeploying existing resources to remain resilient. The Group believes that these initiatives, coupled with the government's stimulus measures to buffer impact from the pandemic, will allow UMW to continue to deliver sustainable shareholder value and build profitability.
Moving forward, while the COVID-19 pandemic has caused unexpected disruptions to businesses, the Group is steadfast in its long-term plans. The Group's prospects will be driven by optimising its potential and maximising performance. It will continue to focus on expanding and strengthening its three core business segments, namely, Automotive, Equipment and Manufacturing & Engineering.
Azmin bin Che Yusoff further added, "Through our customer-centric approaches and stringent cost optimisation exercises, UMW Holdings will remain competitive throughout this period of global uncertainty. Generating meaningful returns is our top priority and the Group's resilience and implementation of agile short-to-medium term measures will ensure that this goal is met."