UMW AEROSPACE ROLLS-OFF MAIDEN FAN CASE FOR ROLLS-ROYCE'S TRENT 7000 ENGINES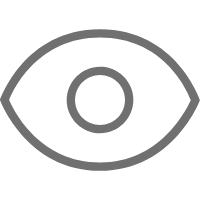 Watch:189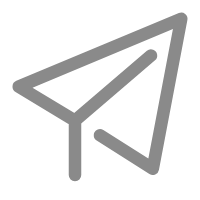 keywords: keywords
2020-11-27
SERENDAH, 21 September 2020 – UMW Aerospace Sdn. Bhd., a wholly-owned subsidiary of the UMW Group, today successfully rolled-off its maiden fan case for Rolls-Royce's Trent 7000 engines. The fan case will be delivered to the Rolls-Royce engine assembly and test facility at the Seletar Aerospace Park in Singapore. The Trent 7000 engines power the Airbus A330neo.
UMW Holdings Berhad Acting President and Group CEO Azmin Che Yusoff said, "We are proud of UMW Aerospace's achievement. This marks another important milestone in the UMW Group's long history as a conglomerate with a strong engineering foundation. In a short period of time, UMW Aerospace has progressed to become a preferred aerospace component supplier with a firm footprint in the industry's global supply chain. We are also honoured to play a part in Malaysia's plans to establish a strong aerospace industry, as envisaged by the National Aerospace Blueprint 2016-2030."
He further stressed, "Our venture into the aerospace industry is also part of our contribution towards the creation of a highly-skilled Malaysian workforce. We are proud that 97% of our workforce at UMW Aerospace consists of Malaysian talents."
UMW Aerospace received a 25+5 year contract from Rolls-Royce Plc to manufacture and assemble fan cases for the latter's Trent 1000 and Trent 7000 engines in August 2015 as a Tier 1 supplier. Subsequently, the UMW Group invested RM750 million to establish an aerospace component manufacturing plant at its UMW High Value Manufacturing Park in Serendah. UMW Aerospace successfully delivered the first fan case for Trent 1000 engines in November 2017 and today the maiden fan case for Trent 7000 engines.
Safety is a crucial priority for the aerospace industry. UMW Aerospace accomplished another milestone on 9 September 2020, when it achieved a remarkable safety standard of 1,500 days without industrial accident [or "Zero LTI (Lost-Time-Injury)"].
Azmin Che Yusoff added, "Despite the challenging business environment, we are steadfast in our goal to build our capabilities and competencies in the aerospace industry and the two milestones above are strong testament to that. Moving forward, while the Group expects the Aerospace sub-segment to face headwinds following the outbreak of Covid-19, we are partially cushioned by fan case orders that have been received for the rest of the year."