UMW GROUP'S AUTOMOTIVE SALES REMAINED STRONG IN NOVEMBER; CONFIDENT OF ACHIEVING ITS TARGETS FOR 2020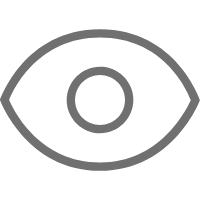 Watch:182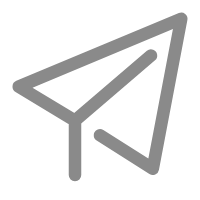 keywords: keywords
2021-01-08
- UMW Toyota Motor sold 6,267 units in November 2020
- Perodua registered sales of 23,119 units in November 2020
KUALA LUMPUR, 10 December 2020 – Supported by strong sales in November 2020 by both UMW Toyota Motor (UMWT) and its associate company, Perodua, the Automotive segment of UMW Holdings Berhad is on track to meet its full-year sales targets. The Group's automotive segment has steadily recovered from the adverse impact to sales as a result of the Covid-19 containment measures earlier this year, with demand boosted by the sales tax exemption incentive announced by the government, effective from 15 June 2020 to 31 December 2020.
Having sold 6,267 units in November 2020, UMWT achieved a total sales of 50,074 units for the first eleven months of 2020 and is poised to exceed its revised sales target of 53,000 units for the year. Toyota Vios, Yaris and Hilux continue to be UMWT's best-selling models year-to-date. The newly-revised Vios was launched on 16 November 2020, shortly after the announcement of the launch of the newly-revised Yaris. The latest generation sub-compact 1.5-litre Vios was first launched in January 2019 and has established itself as a popular entry-level sedan. The refreshed Vios and Yaris are now equipped with Toyota Safety Sense, to further continue its sterling records in terms of safety, reliability, practicality and value-for-money proposition.
Meanwhile, Perodua continues to advance strongly towards its year-end target as it recorded sales of 23,119 units in November 2020, including a record-breaking single-day sale of 5,027 units on the last day of the month. For the first eleven months of 2020 Perodua has sold 194,983 units, achieving close to 93% of its target of 210,000 units for the year. The Myvi continues to be the marque's best-seller year-to-date, followed closely by the Axia and Bezza. Perodua will prioritise meeting the outstanding orders by year-end to allow as many of customers to enjoy sales tax-exempt prices while further bolstering the Malaysian automotive ecosystem with over 90% of its components are locally-sourced.
UMW Holdings Berhad President and Group CEO, Dato' Ahmad Fuaad Kenali said, "The Group continues to sustain strong sales momentum, thanks to the sales tax exemption implemented by the Government to spur the local automotive industry following disruptions caused by the Covid-19 pandemic. With the impressive sales achieved by both UMWT and Perodua year-to-date, we are confident that the momentum will continue in December to achieve our revised sales targets for the year."