UMW, MGTC AND MITSUI JOIN FORCES TO EXPLORE GREEN INNOVATION AND SUSTAINABLE ENERGY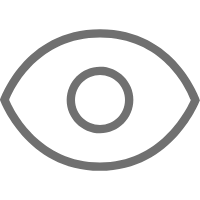 Watch:610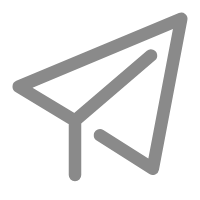 keywords: keywords
2021-07-27
KUALA LUMPUR, 27 July 2021 – The UMW Group, together with the Malaysian Green Technology and Climate Change Centre ("MGTC") and Mitsui & Co., Ltd. ("MITSUI") have entered into a tripartite Memorandum of Understanding ("MOU").
The MOU paves the way for potential collaboration in activities that are aligned to national initiatives such as the Low Carbon Cities Framework, Sustainable Consumption and Production, as well as Green Innovations and Sustainable Energy Programme which also include areas related to hydrogen economy.
Through the collaboration, the UMW Group will explore opportunities, coordinate, facilitate and support the activities in the Renewable Energy Sector and Low Carbon Mobility. Emphasis will be placed on areas related to the hydrogen economy, its ecosystem and related green technology. MITSUI in turn will provide information and advice for the production and commercialisation via the utilisation of innovative and technology development whereas MGTC will offer consultation and advisory services to both the UMW Group and MITSUI. This is to ensure alignment of the projects towards national goals and initiatives. The three parties will leverage on each other's expertise and knowledge to accelerate innovation, technology demonstration, value chain development and commercialisation of green products and services.
Dato' Sri Tuan Ibrahim Tuan Mat, Minister of Environment and Water and Hiroshi Oka, the Japanese ambassador to Malaysia witnessed the virtual MOU exchange ceremony, held today during the International Hydrogen Economy Forum and Strategic Lab. Dato' Ahmad Fuaad Kenali, President and Group CEO of UMW Holdings Berhad, Shamsul Bahar Mohd Nor, Chief Executive Officer of MGTC and Daiji Kojima, Managing Director of Mitsui & Co. (Malaysia) Sdn. Bhd. participated at the MOU exchange ceremony.
Shamsul Bahar Mohd Nor, Chief Executive Officer of MGTC remarked, "MGTC, together with the Ministry of Environment and Water, has prepared the Low Carbon Mobility Blueprint document, which was developed to be in line with Thrust 4 of the National Transport Policy 2019-2030. This document is now going through its final stages of refinement and will be tabled for government adoption soon. Furthermore, MGTC believes that hydrogen will be the future sustainable power source across all sectors and industries. We believe that Malaysia is already a step ahead in the hydrogen initiative in the Southeast Asia region."
"Partnership with international players also helps Malaysia to fulfil its potential to become the prime mover in areas related to hydrogen economy. We are pleased to have MITSUI and UMW, both with global footprint, to offer guidance and expertise in this endeavour. Besides, this collaboration would also pave the way for more industry players to support the hydrogen economy, hence catalysing the national effort in propelling hydrogen research and innovation. All parties will also leverage on each other's expertise and knowledge of the green industry to help accelerate the development and commercialisation of green product innovations", he added. While spearheading green technology and aligning it with the national green agenda, MGTC also hopes that this initiative can boost Malaysia's economic activities and capabilities, as well as amplifying employment opportunities during the post-COVID-19 recovery phase.
In commenting on the MOU, Dato' Fuaad said, "The UMW Group is committed to support the government's initiative to promote national green agenda in addressing climate change. Energy transition has accelerated, brought about by the COVID-19 pandemic. The Group firmly believes that it should take advantage of the energy transition to explore clean and sustainable energy sources and technology more aggressively especially hydrogen and its ecosystem to power sustainable mobility business in the future."
This collaboration, he added, bodes well with the UMW Group's aspiration to leverage on evolving technologies to generate growth along the green value chain. The clean and sustainable properties of hydrogen provide an extremely interesting alternative energy to power our future growth responsibly and sustainably.