LOCKDOWN IMPACTS VEHICLE SALES IN JULY; HEALTHY ORDERBOOK AND RESUMPTION OF OPERATIONS TO DRIVE SALES OF UMW GROUP IN AUGUST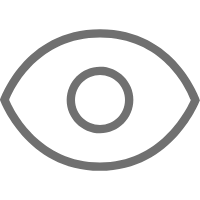 Watch:20577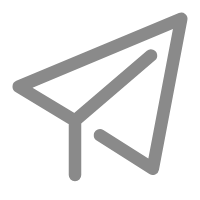 keywords: keywords
2021-08-23
KUALA LUMPUR, 23 August 2021 – The domestic automotive sector has been adversely impacted by the Full Movement Control Order 3.0 ("FMCO"), which began on 1 June 2021. The Malaysian Automotive Association ("MAA") recently announced that only 7,086 units were registered for the month of July 2021, predominantly in Sabah and Sarawak, where showrooms have been allowed to operate as the two states were placed under Phase Two of the National Recovery Plan ("NRP"). UMW Toyota Motor ("UMWT") delivered 1,450 vehicles while Perodua sold 655 units. Nonetheless, automotive sales is expected to gradually recover in August as showrooms and automotive assembly plants have been allowed to resume operations from 16 August 2021 following the easing of FMCO restrictions.
Despite the lockdown, the Group's order bank has further strengthened due to delivery restriction and new orders collected during the lockdown. The Toyota, Lexus and Perodua online showrooms recorded increased visitors as consumers explored the e-platforms during the lockdown.
UMW Holdings Berhad's President and Group CEO, Dato' Ahmad Fuaad Kenali said, "The UMW Group registered minimal sales in June and July due to the FMCO. The announcement on the easing of restrictions came as a huge relief for us and we are grateful to the government for allowing the automotive sector to resume operations. In preparing to resume our operations, we have been working closely with the relevant authorities to ensure that all our employees, suppliers and dealers are vaccinated progressively. We would also continue to ensure strict compliance to the COVID-19 Standard Operating Procedures at all times to ensure the safety of our employees and customers."
"The Malaysian Automotive Association recently revised downwards its forecast for the 2021 Total Industry Volume ("TIV") to 500,000 units from 570,000 units announced early this year. Notwithstanding the challenges confronting the automotive industry, the Group will take the necessary measures to increase production and delivery of vehicles to work towards achieving its annual sales targets taking into consideration the encouraging orderbook, the introduction of new models as well as the extension of the sales tax exemption until 31 December 2021. We wish to also express our appreciation to our customers for their continuing support despite the challenges," added Dato' Fuaad.