UMW'S RESEARCH ARM AND UPM HOLDINGS TO EXPLORE OPPORTUNITIES IN DEVELOPING GREEN AND SUSTAINABLE TECHNOLOGY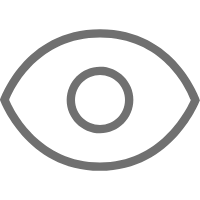 Watch:482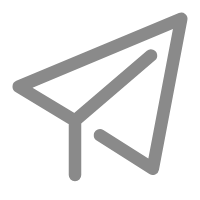 keywords: keywords
2021-12-09
KUALA LUMPUR, 9 December 2021 – UMW Group's wholly-owned subsidiary, UMW Innovation and R&D Centre Sdn. Bhd. ("UIRDC") has entered into a Memorandum of Understanding ("MoU") with UPM Holdings Sdn. Bhd. ("UPMH"), a wholly-owned subsidiary of Universiti Putra Malaysia ("UPM") to explore opportunities in developing green and sustainable technology.
UIRDC was set up to accelerate the development of innovative products, processes and services which can enhance the UMW Group's competitiveness while UPMH was established as a business-arm of UPM to commercialise its expertise and intellectual properties ("IPs") for the betterment of the nation. The areas of cooperation, which benefit both parties, will entail contract research and commercialisation of IPs.
UPMH will be invited to participate as a contract research outsourcee for UMW's innovation and R&D projects, tapping into UPM's over 1,800 academic staff, of which more than 90% are PhD holders in various disciplines and have successfully created more than 2,700 IPs. The MoU also paves the way for joint development and commercialisation of products that will provide innovative offerings to the market.
The MOU was signed by Dato' Abdul Rashid Musa, Group Chief Mobility & Innovation Officer / President, Aerospace Division, UMW Corporation Sdn. Bhd. and En. Azrul Reza Aziz, Group CEO, UPMH, and witnessed by Dato' Ahmad Fuaad Kenali, President and Group CEO, UMW Holdings Berhad.
"We are pleased to collaborate with UMW as there are an impressive array of IPs registered by UPM which can be commercialised through collaboration with established entities such as UMW," said En. Azrul Reza Aziz. "UPMH hopes to have more collaboration with other industry players in the future, especially those with intentions to outsource their R&D function or develop new products. UPMH offers to support UMW as an innovative solution provider towards a greener future."
In commenting on the MOU, Dato' Ahmad Fuaad said, "The collaboration with UPMH is one of our efforts to enhance the partnering of industry with research university such as UPM. We note that a tremendous amount of research and development is needed to innovate and drive the growth of industries in the country. The Malaysian government has recently emphasised transforming the local manufacturing sector to focus on high value-added and knowledge-intensive industries. Through this collaboration, we hope to contribute positively to this aspiration."
"Through this collaboration, the Group is currently developing bio-lubricant based on palm oil for hydraulic applications that is expected to be introduced to the market next year," he concluded.